Recent Videos
Latest Sports Photo Gallery
Photo 1 in this gallery

View This Gallery

Photo 2 in this gallery

View This Gallery

Photo 3 in this gallery

View This Gallery

Photo 4 in this gallery

View This Gallery

Photo 5 in this gallery

View This Gallery
Twitter Feed
Sports News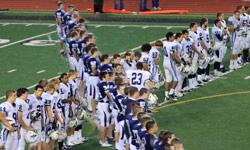 Meadowdale at Glacier Peak 7pm Friday October 25, 2013 Snohomish Veterans Memorial Stadium live on STSPN.com.
Read More
In his first year as the Snohomish Panthers head football coach he has had several close games against some really good teams.
2013-10-12
Oak Harbor's three-pronged rushing attack filleted another opponent, this time slicing Stanwood 42-3 Friday, Oct. 4, at Wildcat Memorial Stadium.
2013-10-07
Brandon Jensen and Logan Coleman lead the defense in tackles with Guffey, Wong and Josh Elvig close behind.
2013-10-06
No one is saying whether it was the new Xenith X2 varsity football helmets or the trip to the woodshed last Saturday that inspired the lackluster Grizzlies to play up to GP standards in their 49-35 win over the Jackson Timberwolves.
2013-09-22
Tonight's clash of the titans will be broadcast live from Everett Memorial Stadium. Jackson Timberwolves and the Glacier Peak Grizzlies are the two titans.
2013-09-20
What did Snohomish do right? Mostly everything!
2013-09-14
View More Articles